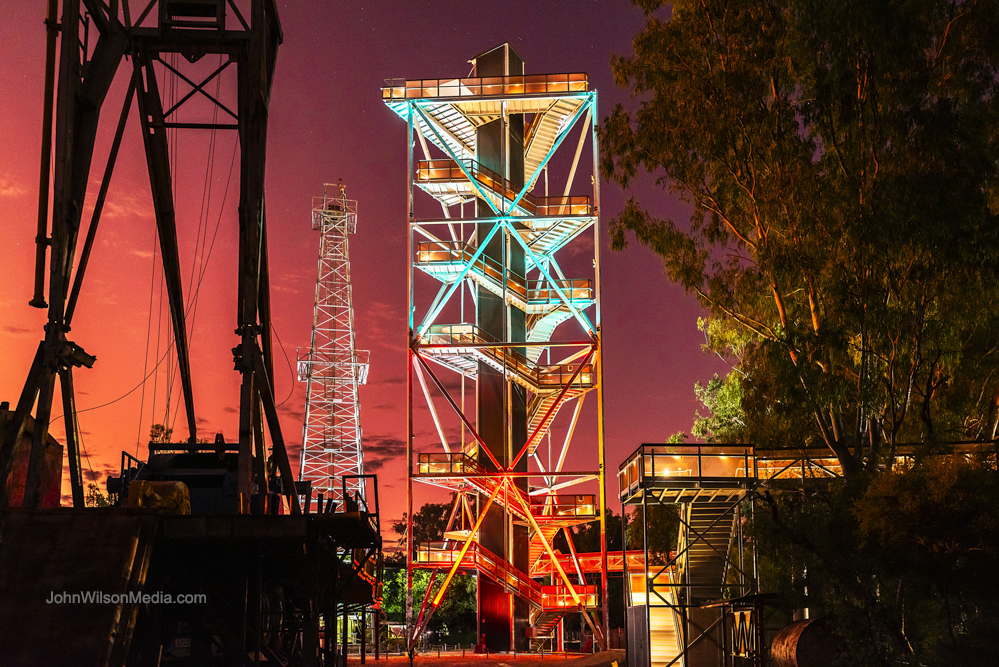 Eiffel Tower of the Outback at Roma QLD Australia
By John Wilson Media Photography and Video QLD.
The Eiffel Tower of the outback is an observation tower in the town of Roma Qld and stands approximately 140m in height. The iconic tower is a recently completed structure at The Big Rig tourist information centre that educates visitors about the history of oil and gas exploration in outback Queensland. Visitors can either ride an elevator to the top or take the Tree Top Walkway and stairs to various levels to see panoramic views across Roma to the vast plains of the Maranoa Shire.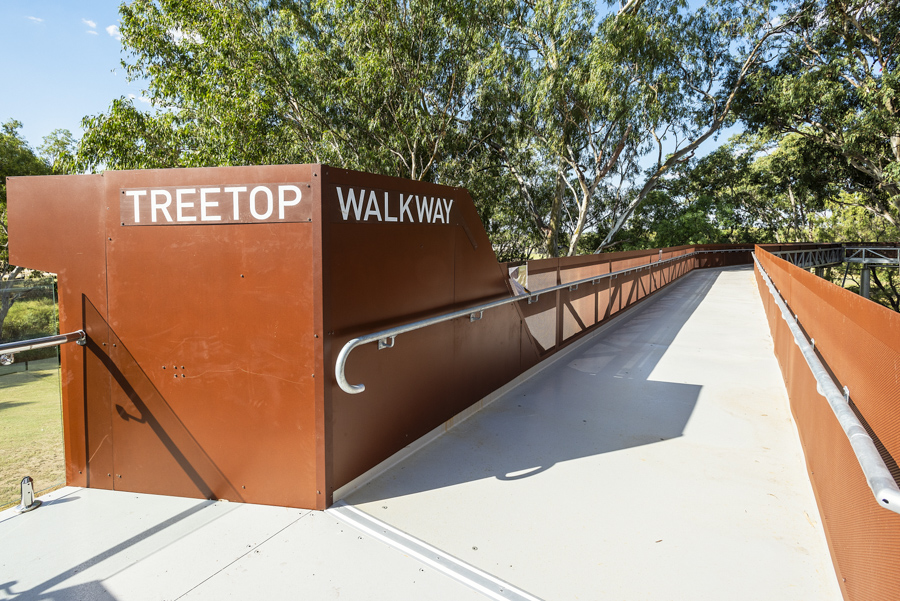 Tree Top Walkway which leads to the tower staircase and lift access.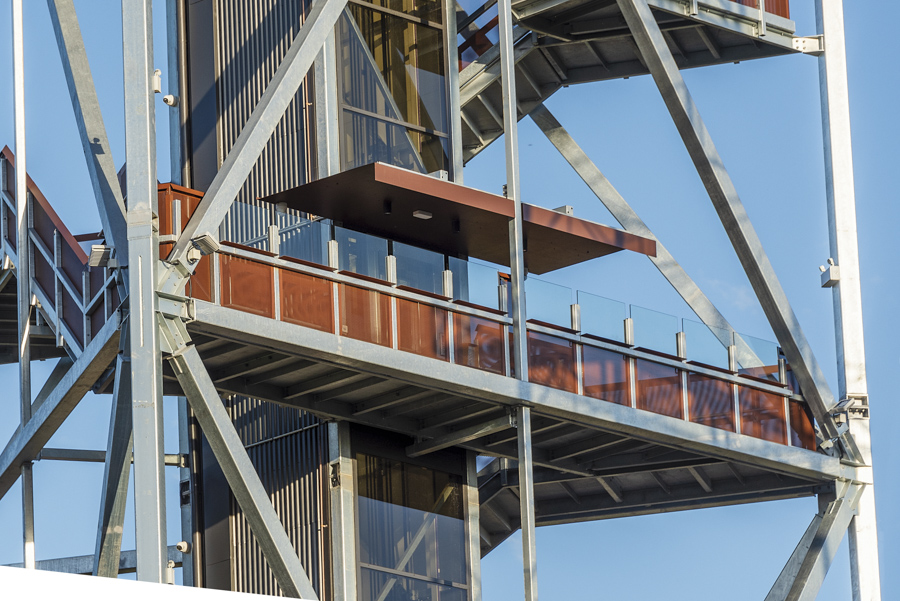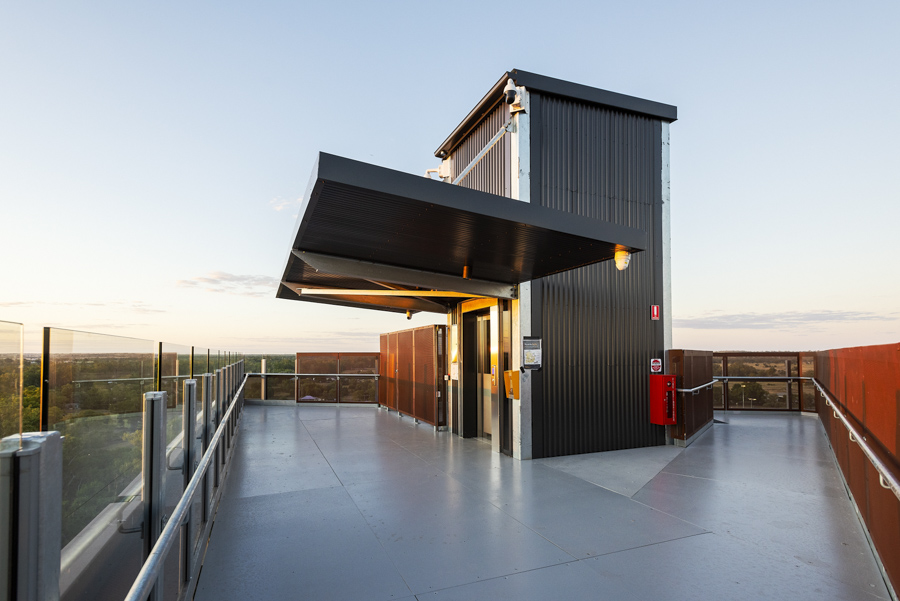 Viewing platform at the top of the Big Rig Tower.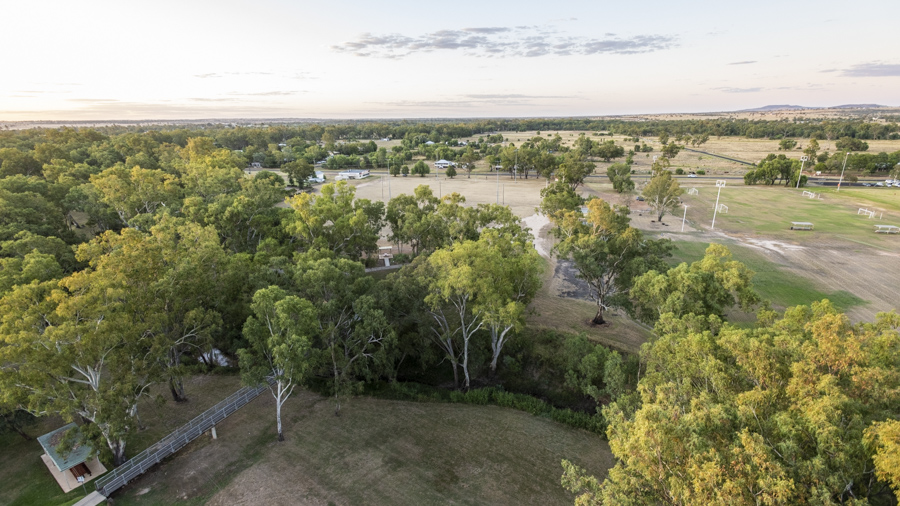 Northern view from the Big Rig tower.
The local council secured government funding to have the impressive built as part of their tourism strategy. The tower was built by the construction company Hutchinson Builders and stands beside the EMSCO Rig which is an example of an early drilling rig used in the region. Visitors to Roma Qld can join the Sunset Tour at the Big Rig and be "taken on a 35-minute sound and light journey to learn of the entertaining trials and triumphs of early industry men and women in Roma".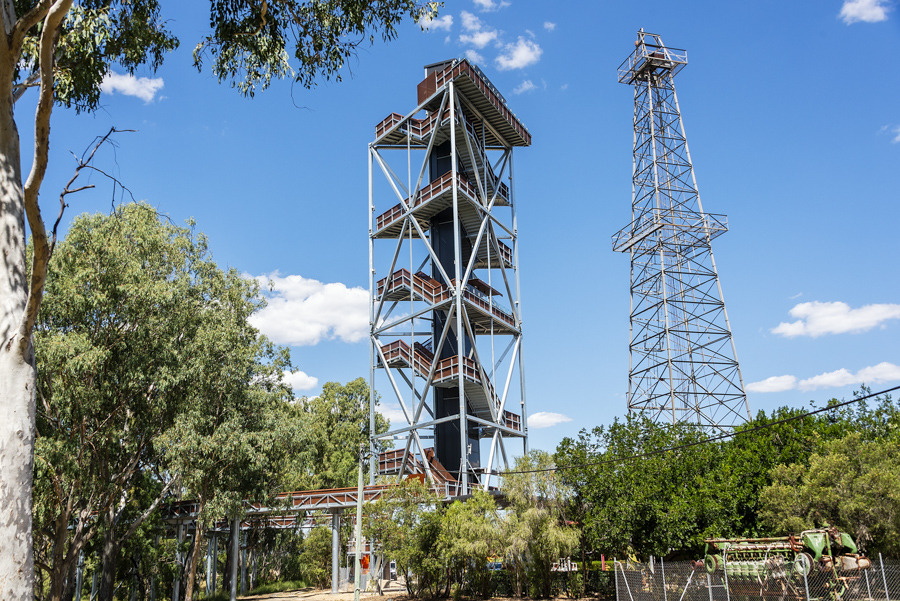 The town of Roma has a population of approximately 6848 and was incorporated in 1867. It is the centre of a rich pastoral and wheat-growing district and the Roma Sale yards is Australia's largest cattle selling centre, with over 400,000 cattle passing through a year.
Oil and Gas
Roma is the site of Australia's first oil and gas discoveries. Natural gas was discovered by accident in 1900 during a drilling operation for water. Oil was discovered in 1927 at Hospital Hill. The crude oil found could be used in motor vehicles straight from the well.
Roma Location
Roma is located approximately 480km by road and approximately 1hr and 15min by commercial air services from the Queensland capital Brisbane and also a major town on the Western Railway Line from Toowoomba and Brisbane. Roma is also situated at the junction of the major western Warrego and northern Carnarvon highways.
John Wilson of John Wilson Media Photography and Video was commissioned to photograph the Big Rig tower. For photography and video related enquiries please contact John: TEL 0419716107 or email: This email address is being protected from spambots. You need JavaScript enabled to view it.
{rscomments off}