PHOTOGRAPHY and VIDEO SERVICES Queensland
John Wilson Media provides professional Photography and Video Production services in Queensland for mining, industrial, manufacturing,commercial, agribusiness and livestock industries

CONTACT JOHN - Tel: 0419716107 Email: This email address is being protected from spambots. You need JavaScript enabled to view it.
Mining and Renewable Energy | Photography & Video
John Wilson Media works with clients in the mining and renewable energy industry in Queensland providing photography and filming for new projects, project milestones and hand overs. We also cover special events with our photography and video services.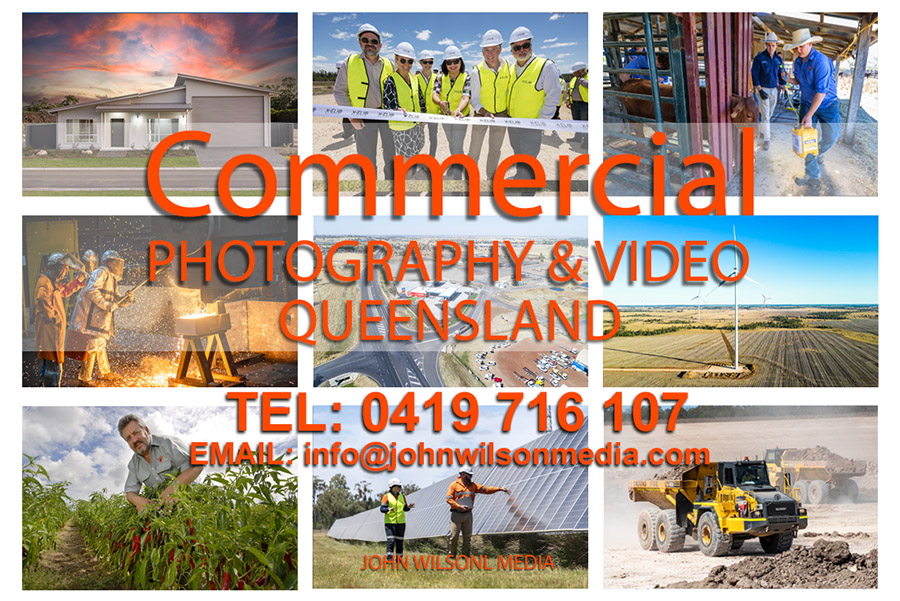 Photojournalism
Owner John Wilson is an International Photographer and Master News Photojournalist. You can read about his travels documenting stories from around the world via the link below.
PLEASE VISIT OUR PHOTOJOURNALIST BLOG FOR STORIES FROM THE FIELD, TRAVEL TIPS AND INFORMATION HERE
Commercial Photography
Commercial Photography for business and events. Professional headshot photography for business leaders, actors, athletes, and musicians. Food photography and restaurant photography Sunshine Coast for the hospitality industry and chef profiles, menu and cookbook illustration. Interior design photography for restaurants, cabinet makers and kitchen designers.