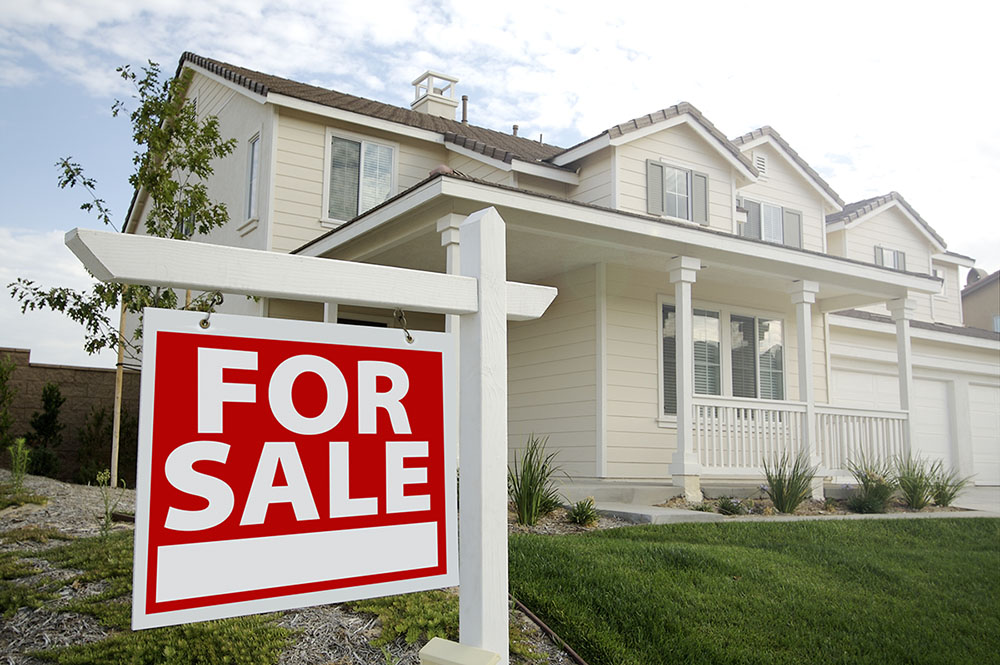 Professional real estate photography sells houses and statistics prove it
Selling real estate it is no different to a shop selling goods. Sellers have a basic understanding that their property has to look good to attract a buyer but I continually see the final presentation of their property fails to impress. This is a fundamental error.
Look on the supermarket shelves or the floor of a white goods seller. What products catch your attention? Most of the time it is the way the product looks that will entice you to investigate further. Selling a property is no different. The only difference being is that unlike a supermarket you probably won't have multiple opportunities to entice a particular buyer to view your listing.
It's true, you really only have one chance to make a great first impression!! ( AND only 20 seconds according to statistics). That's 20 seconds for a potential buyer to decide to look further at your listing. Did you know that almost 50% of prospective buyers didn't even read the real estate agents review, they simply looked at the photos? Additionally, 98 % of home buyers searching for real estate online found photos to be the most useful feature on agent's websites. A picture is worth a thousand words couldn't be truer when it comes to selling real estate.
It really is a no brainer, professional real estate photography will help you sell your house but not only sell it but help sell it faster and for more money. Statistics prove this. Redfin reports that with properties ranging from $200,000 to $1million the average price gained is $3400 by using professional property photography. Going on this statistic, engaging a professional real estate photographer is definitely a good investment and good value.
So, now you appreciate the value of good photography of your property you have to make two decisions. One, find a good photographer and two, find a good agent who will list your property well.
The first decision is relatively easy and since you are reading this article I hope you will trust your real estate photography on the Sunshine Coast, Wide Bay or Brisbane to my company John Wilson Media. There are differences in the quality of real estate photographers and the comparison below will show you the difference between our quality work and the work others do.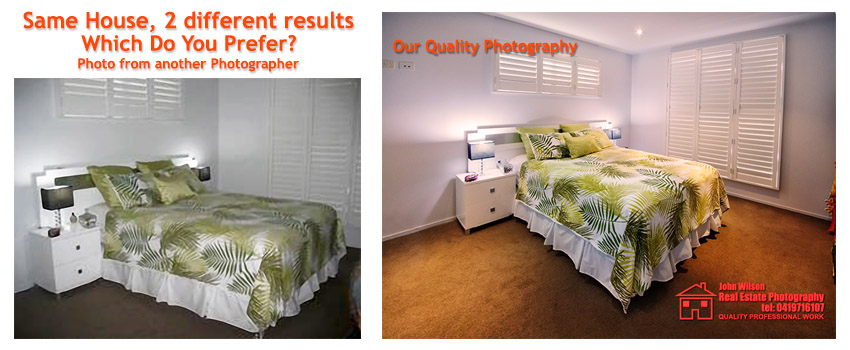 Rooms and exteriors must be lit well and a good professional photographer will have the technical skill to achieve this. Experienced real estate photographers such as John Wilson Media Photography (that's us!!) will also have very good post editing skills to be able to enhance photos so you have bright sharp images which statistics also show will improve interest in your property listing.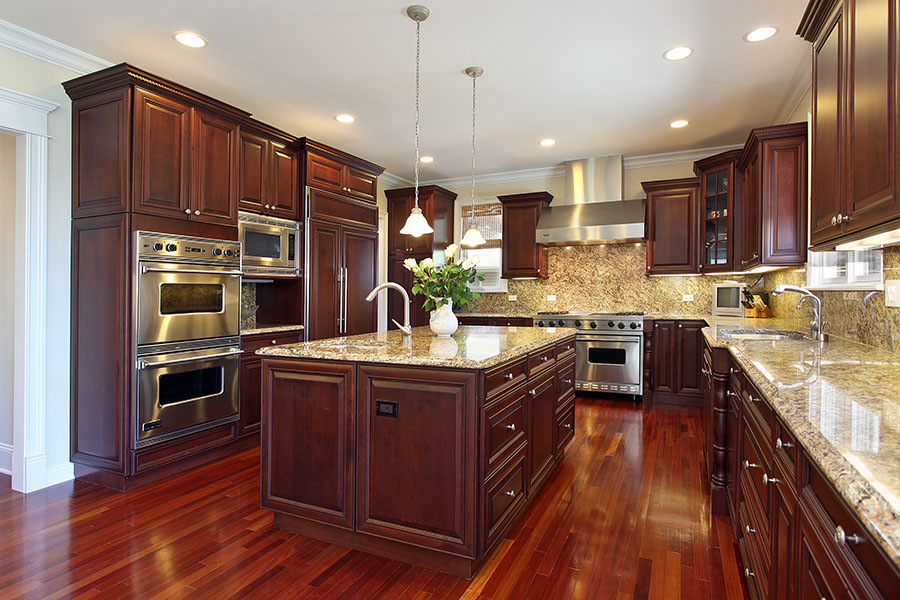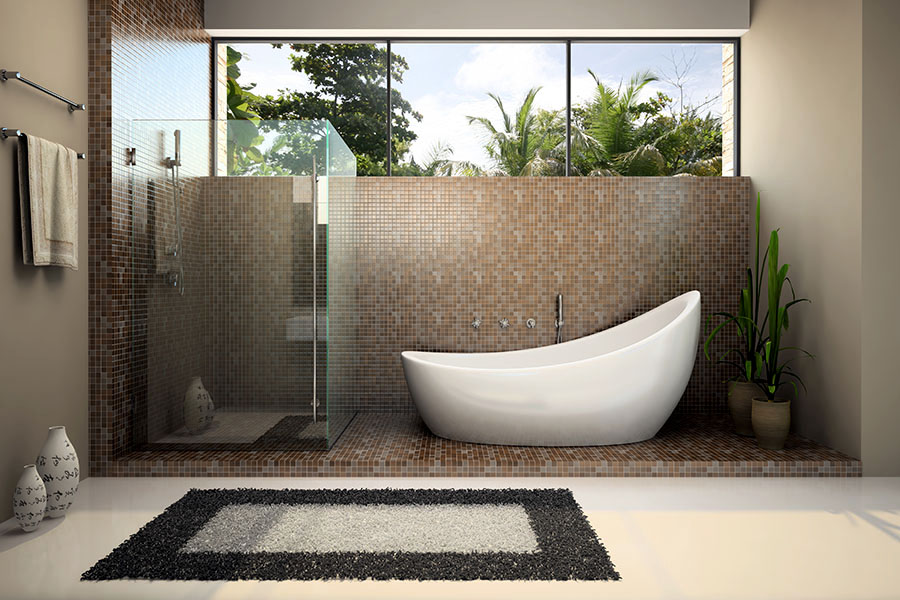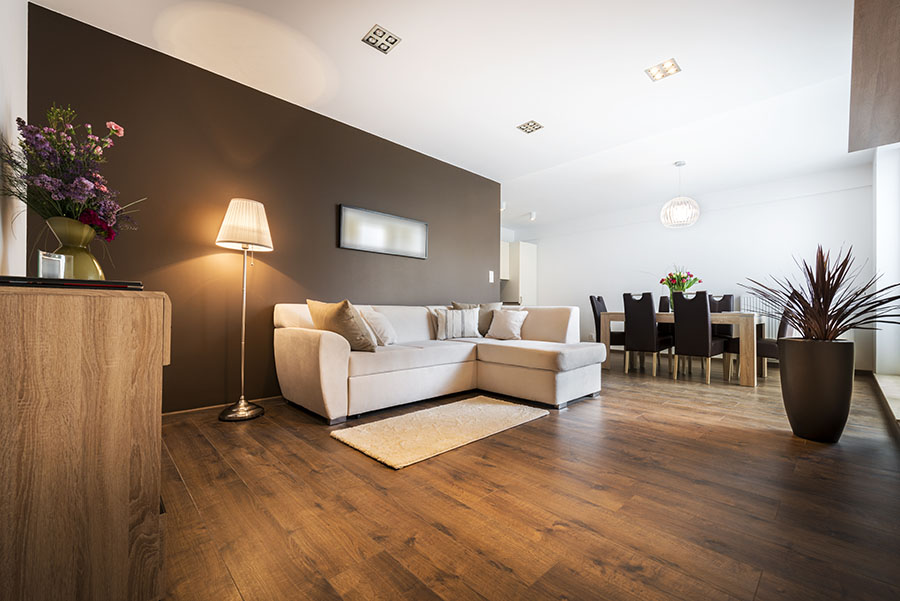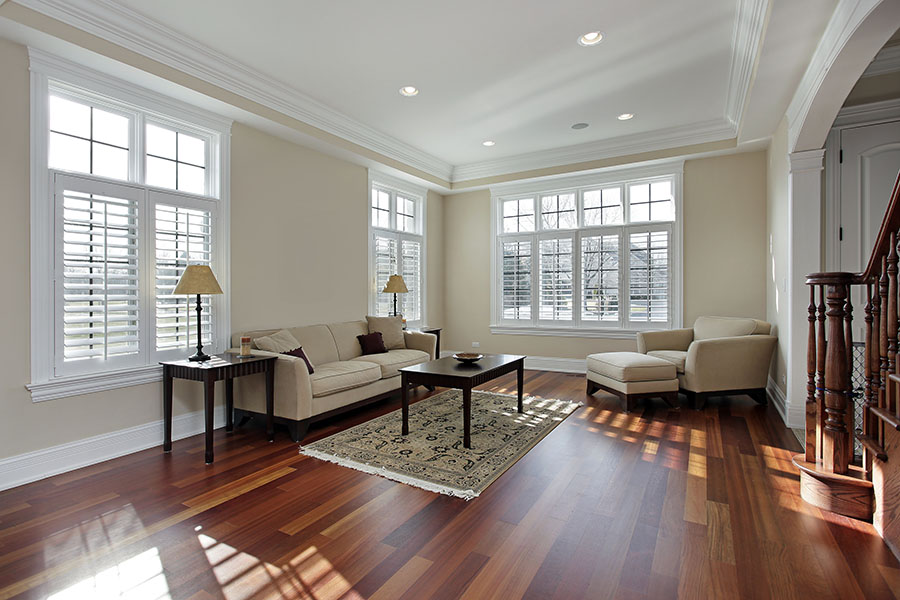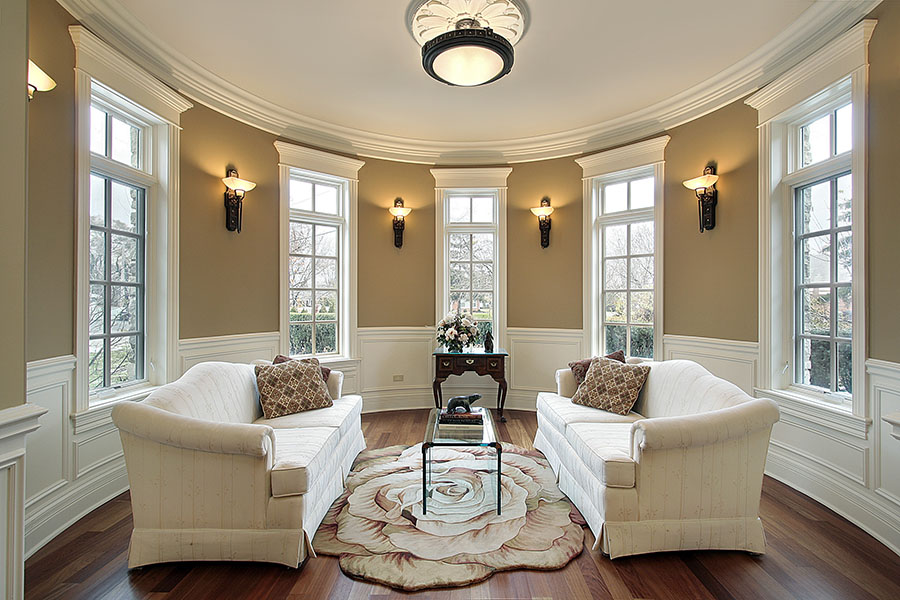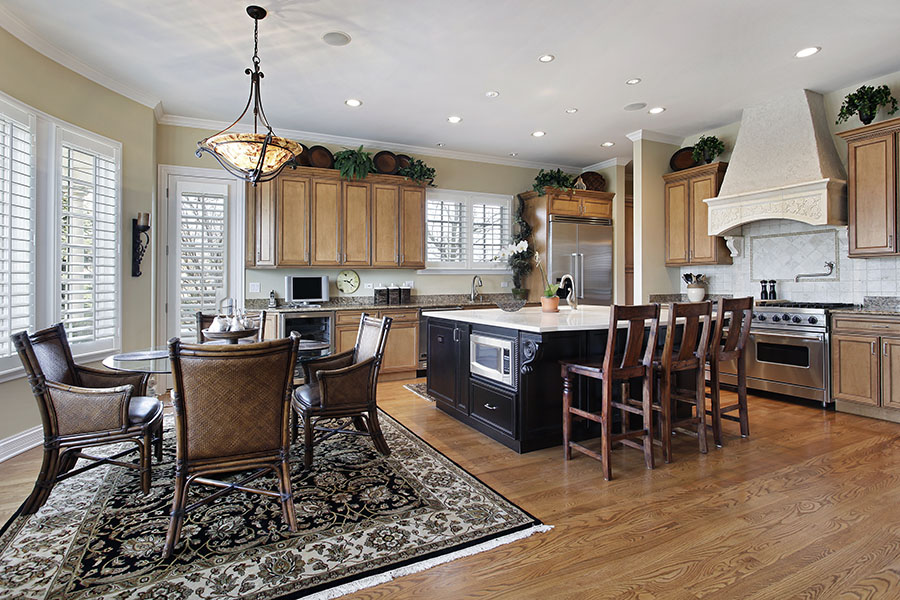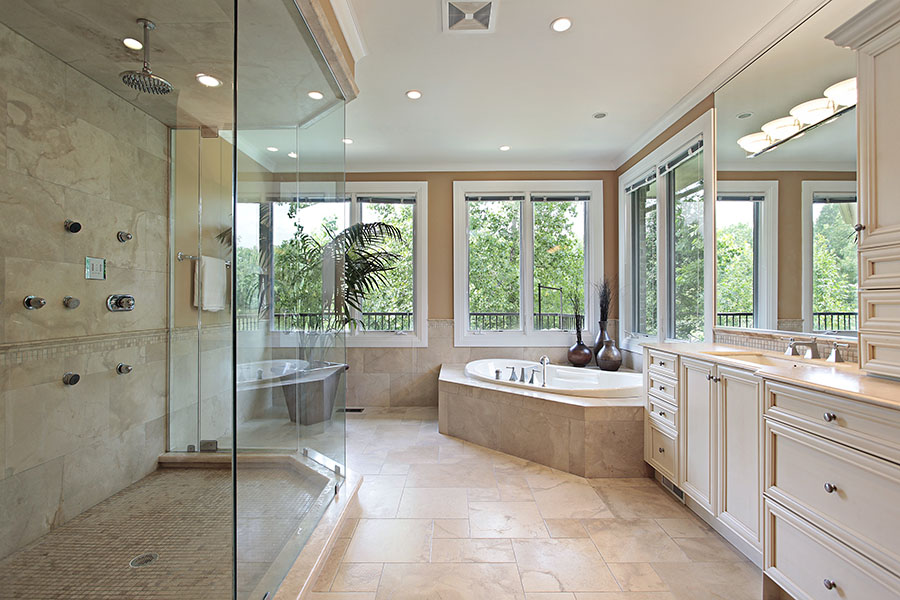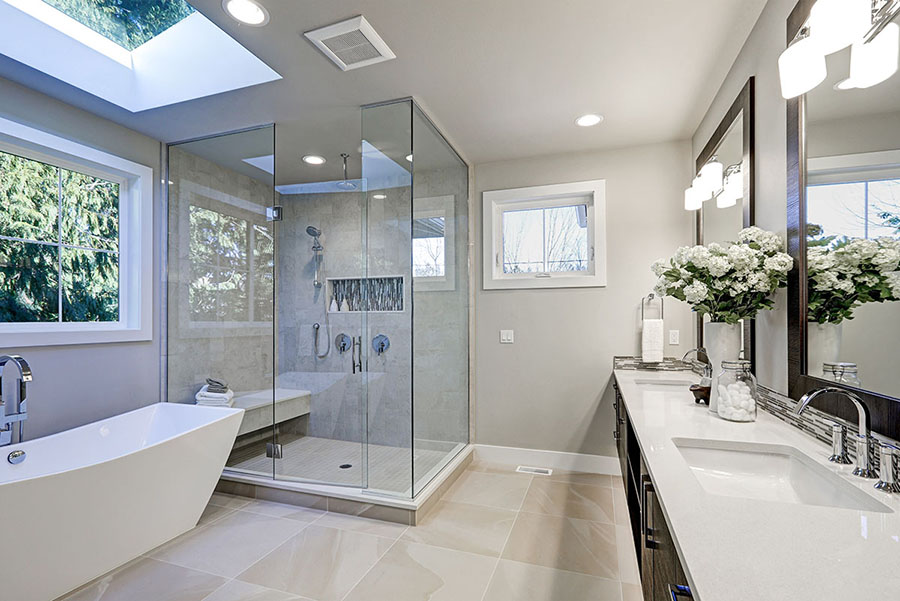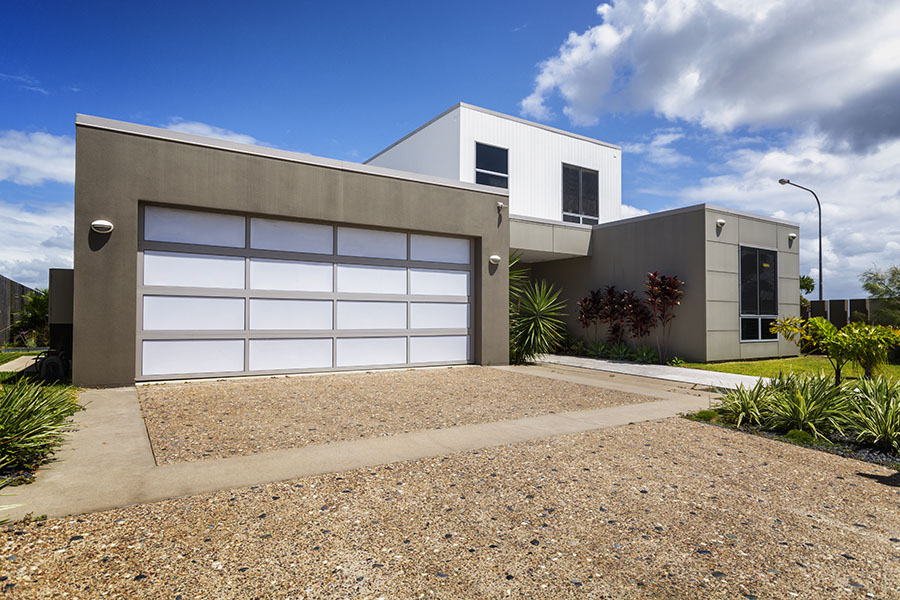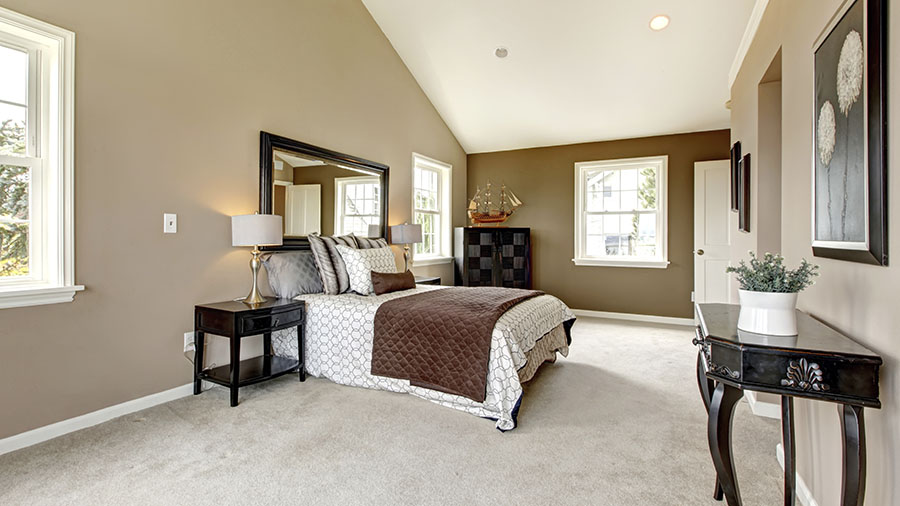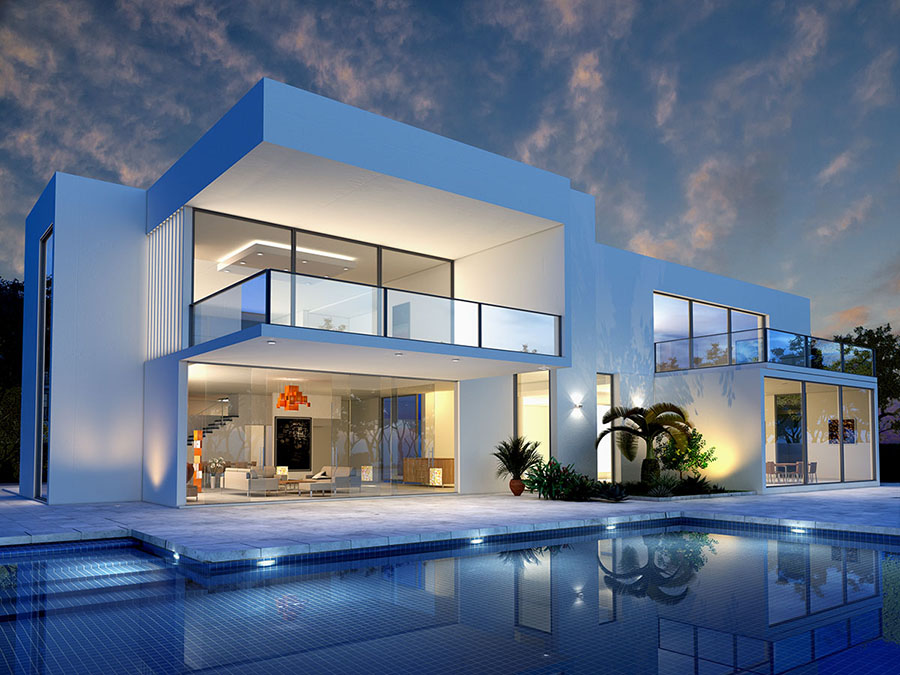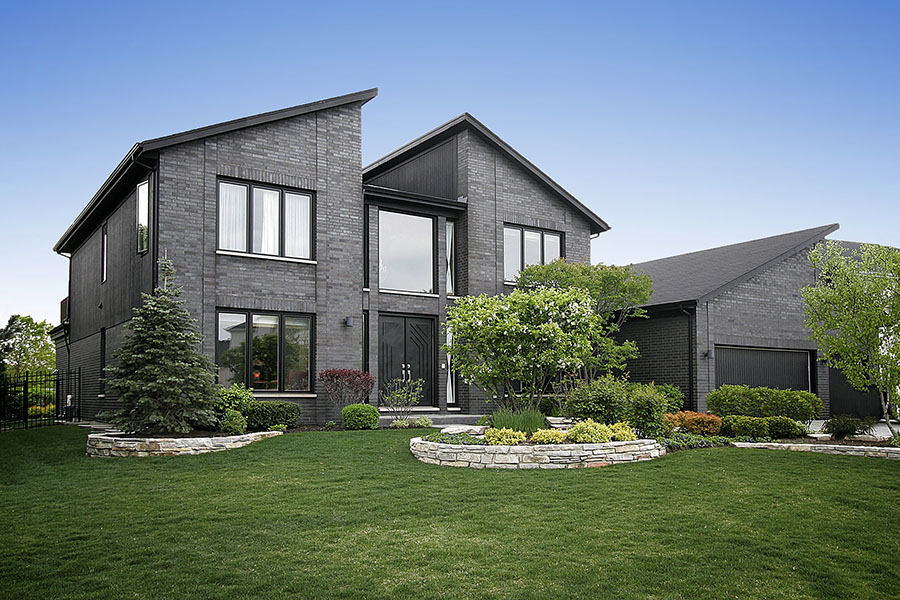 Your second decision can be a little more difficult. Unfortunately, just because someone hangs out their shingle and says they are a real estate agent won't guarantee they will be the best choice for you to sell your property. Finding a good agent that will present your property listing and photos well is the final part of the process and without it, everything a seller has done to get to this point will be to no avail. Try to remember that while your house appeal in real life is your responsibility, your property's web appeal is your agent's responsibility and some fail miserably at this believe it or not. Look at the listing comparisons below.
THE REAL ESTATE SHAME FILES
Here is our continuing research into the best and worst property displays by real estate agents. Very obvious why you should ensure your agent takes property photos seriously.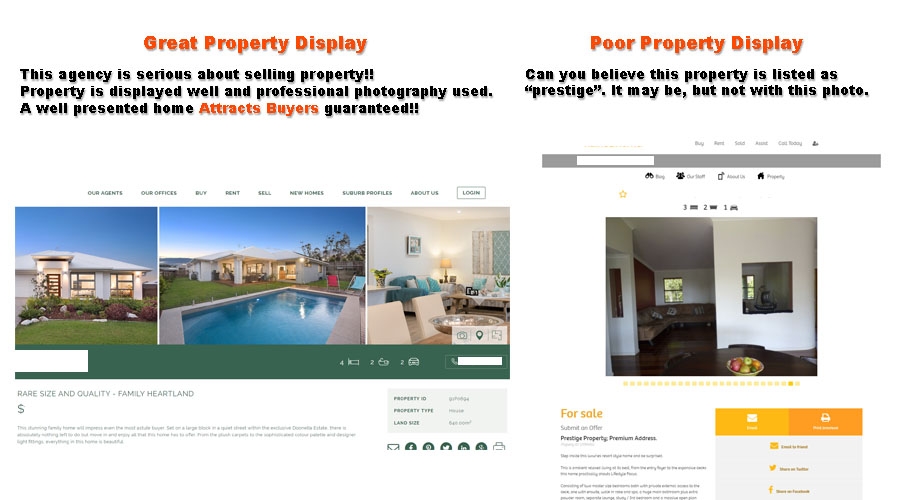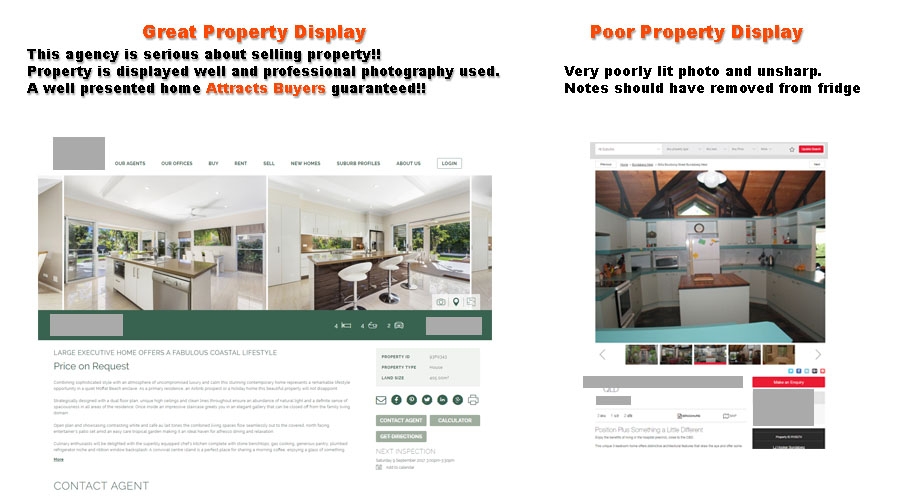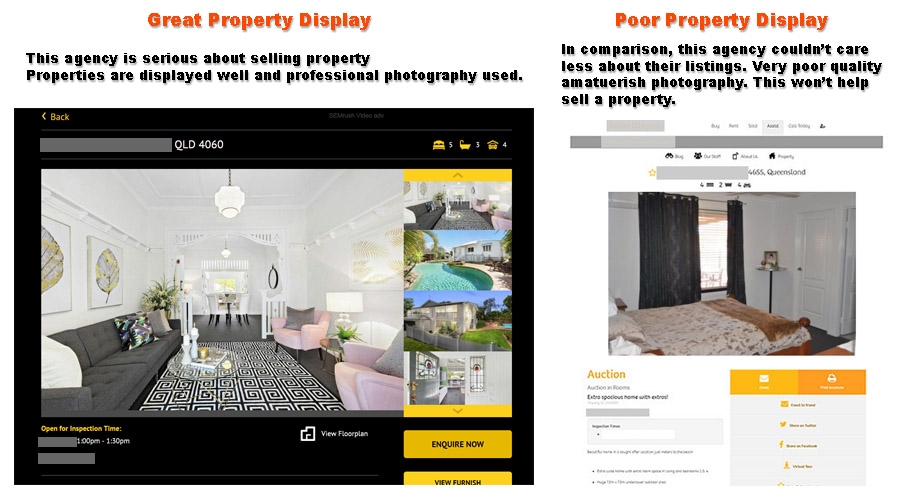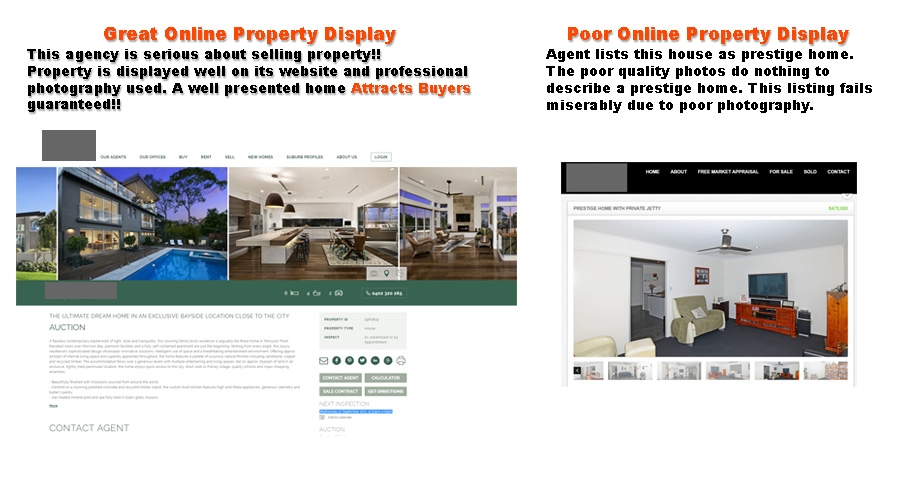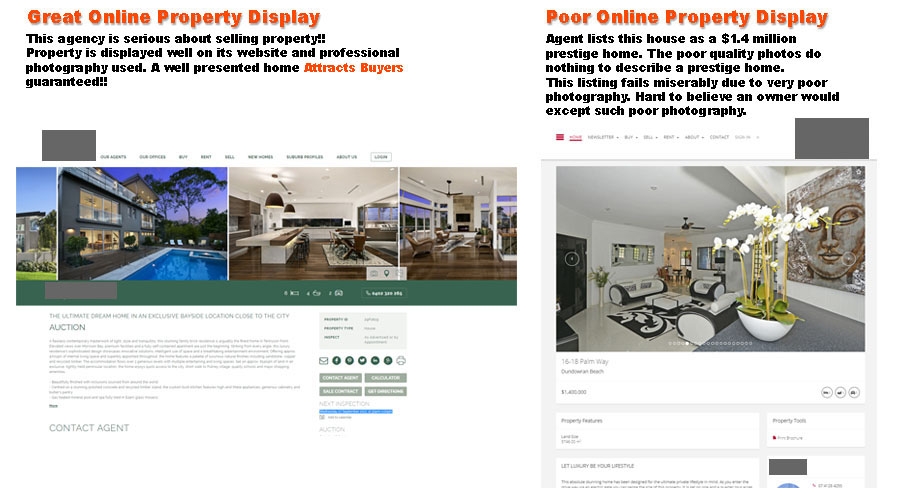 If you would like some more information on how to find a good real estate agent please read this informative article – Finding a Good Real Estate Agent
If you would like some more information on our Real Estate Photography Services please use the form below. Or follow the links for your area:
Sunshine Coast Real Estate Photography
Gympie Real Estate Photography