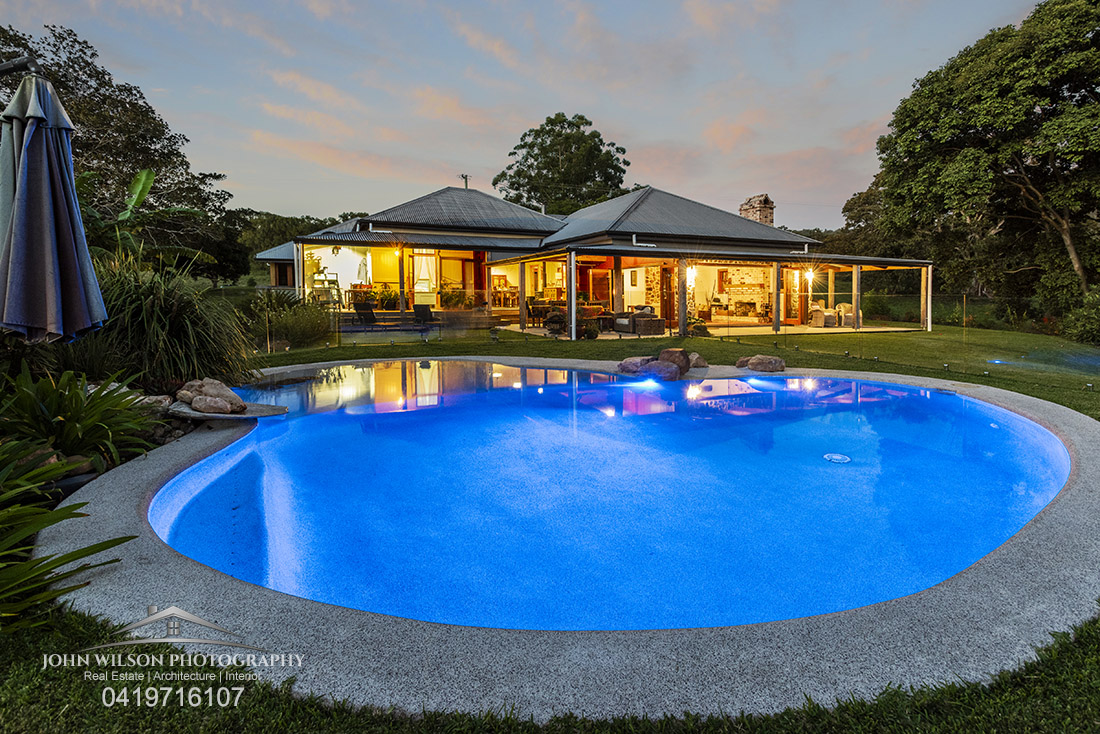 Airbnb Luxury at Obi Obi Sunshine Coast Hinterland
By John Wilson Maleny and hinterland AirBnb photographer
We photographed Kanimbia homestead recently and found a luxurious private retreat and Airbnb accommodation nestled in the lush green valley of Obi Obi on the Sunshine Coast
Contact Details For Kanimbia Homestead
27 Inalls Rd, Obi Obi QLD Australia 4574
Tel: 0409 588 774
Kanimbia Homestead in the Obi Obi Valley of the Sunshine Coast Hinterland in Queensland Australia is set on 50 acres of private rural pastures and forest. Visitors arrive at the property along a gorgeous country road that opens into the property and ambles along a tree-lined driveway through gently rolling paddocks with occasional horses and cows. The very relaxing entry drive takes visitors up to the homestead nestled on top of a small hill which overlooks the valley just driven through. It's a wonderful first impression to set the relaxing tone of a stay at Kanimbia Homestead at Obi Obi.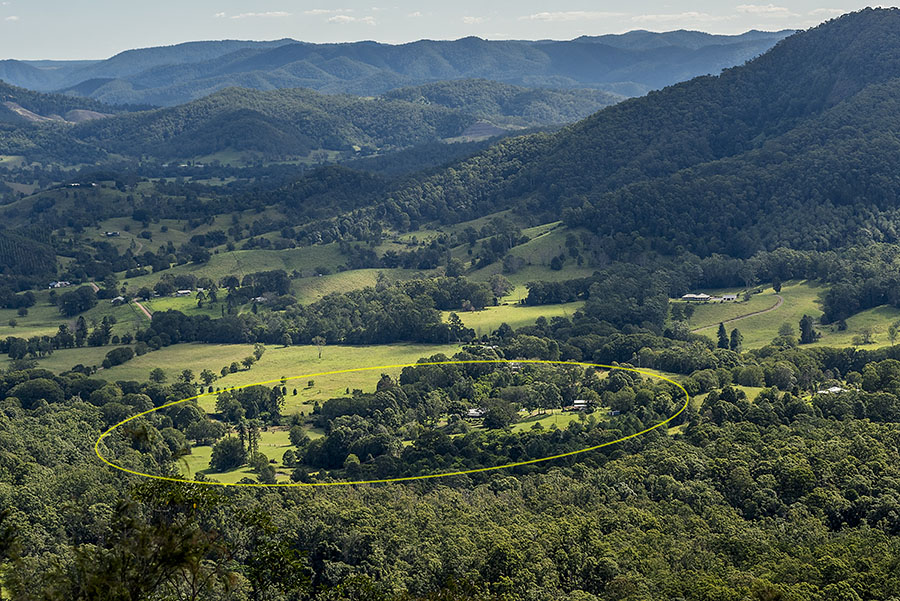 Accommodation at Kanimbia consists of 3 bedrooms, each with queen bed and an additional floor mattress is available in one of the rooms.
The Homestead's location in the Sunshine Coast provides the ideal location for a rejuvenating weekend getaway or a base to explore the stunning hinterland, markets, restaurants, festivals and or the sunshine coast beaches, shopping, and attractions.
If you just want to chill and relax Kanimbia Homestead offers plenty of opportunity for a lifestyle detox. Lifestyle features include relaxing lagoon pool overlooking the valley, warming fireplace, soothing deep bath, indoor and outdoor showers, softly lit reading and entertainment room, sun decks adjoining a spacious lounge and beautiful rustic look kitchen and dining room reminiscent of Tuscany style.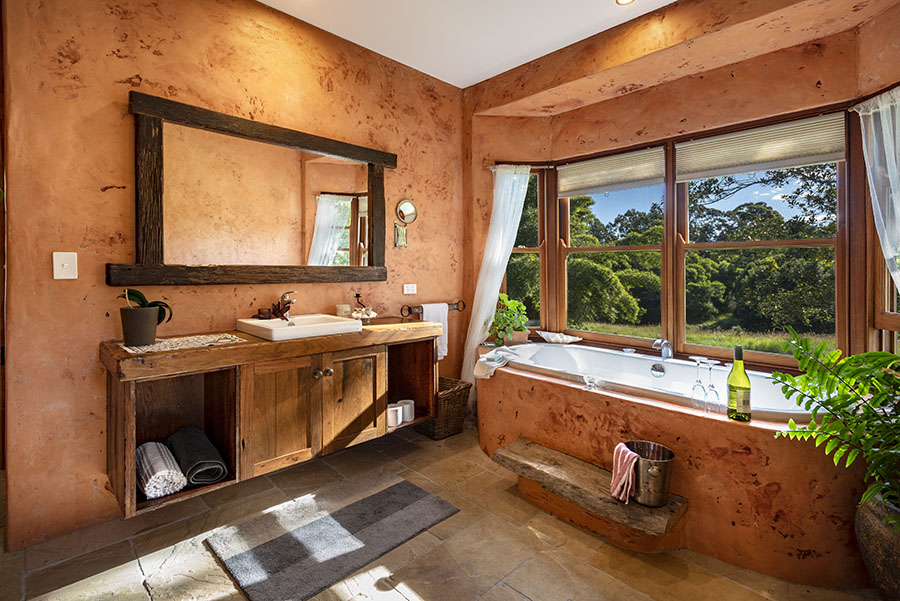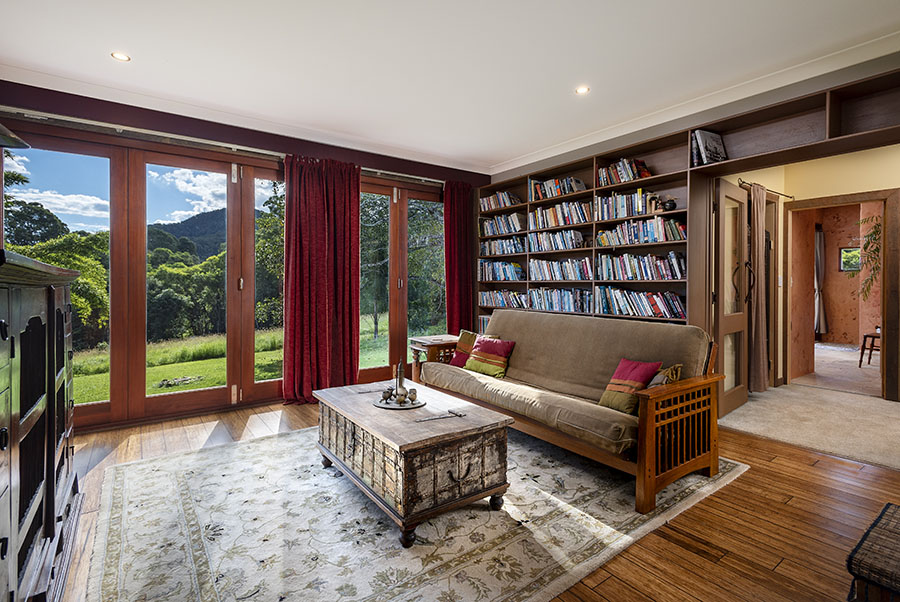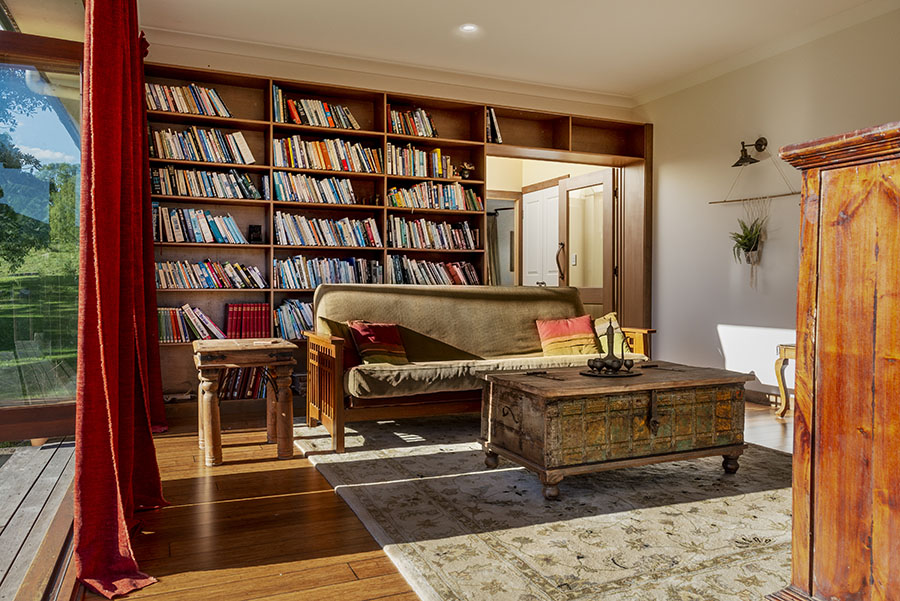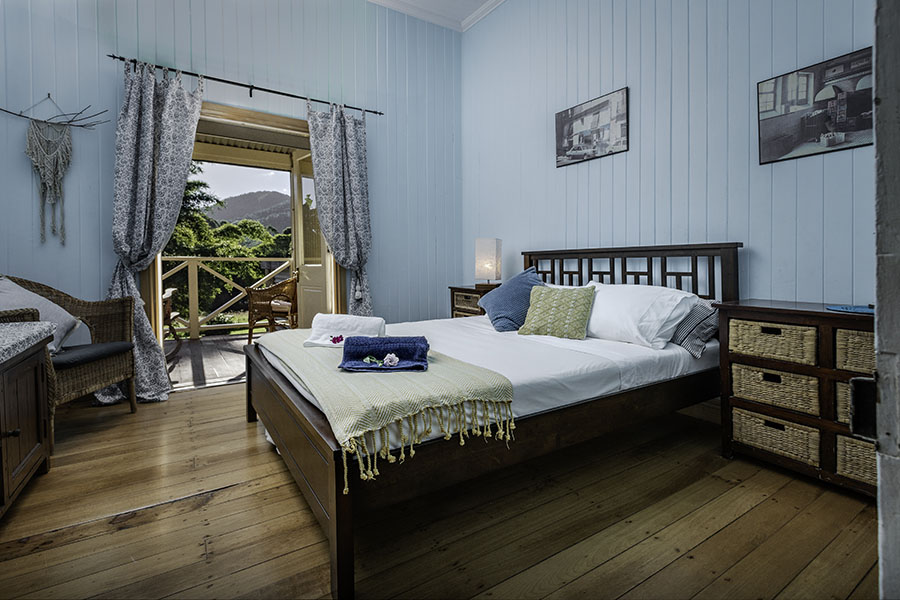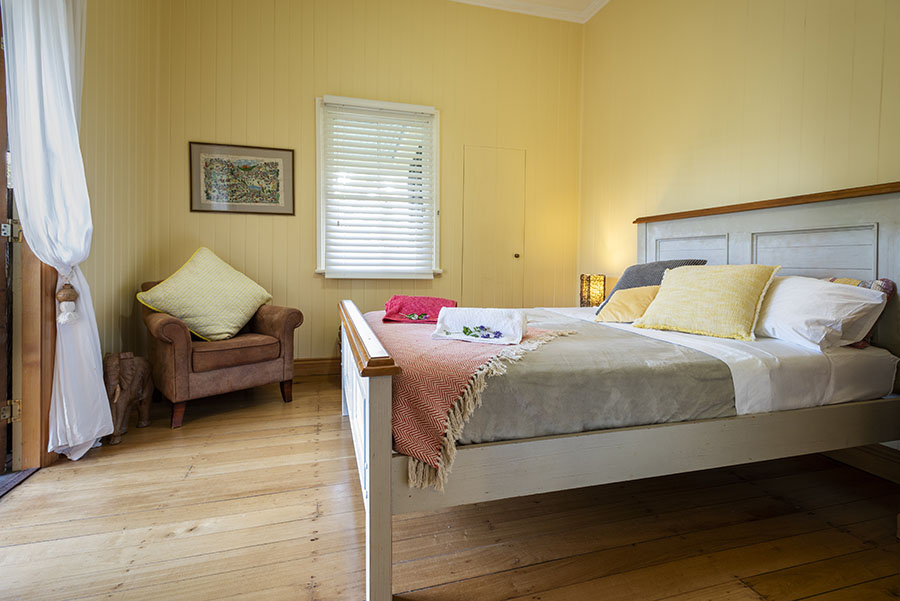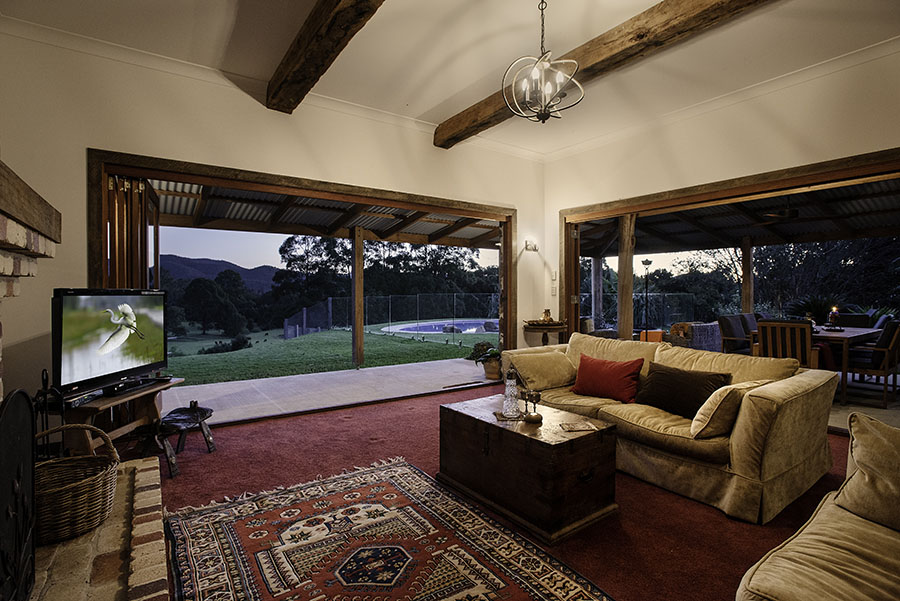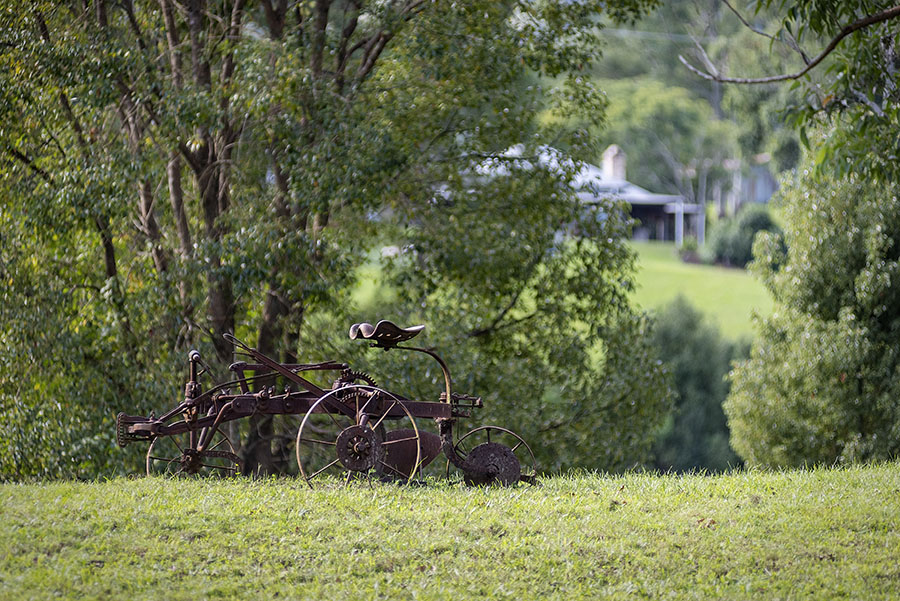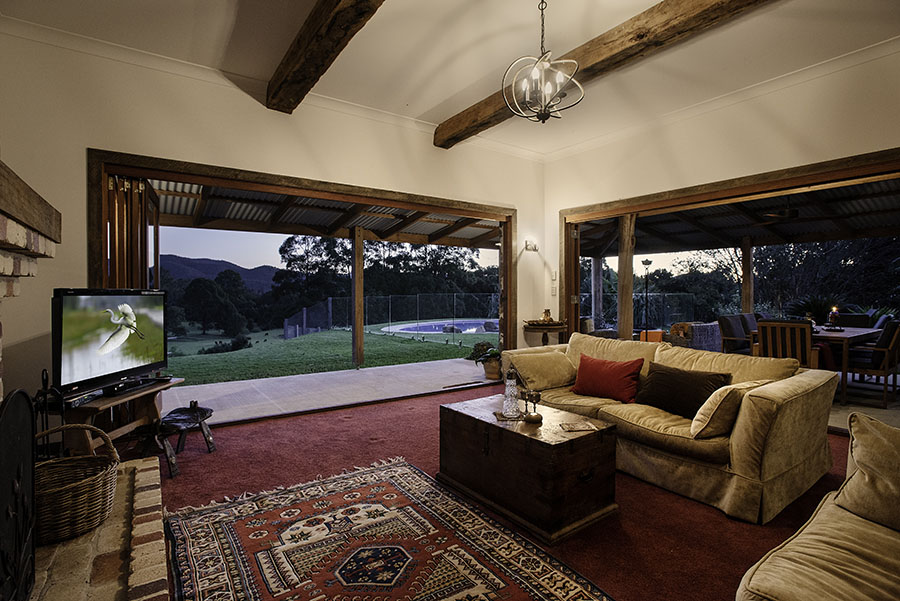 A lovely 30-minute drive in the hinterland takes visitors to well-known Maleny with lovely restaurants, coffee shops, and specialty shops. The pretty township of Montville is only 15 minutes on from Maleny and also offers coffee shops and restaurants. The famous Woodford Folk Festival is a big attraction to the Sunshine Coast and hinterland and can be easily driven to from Kanimbia Homestead.
Families and small groups will find Kanimbia Homestead has plenty of space for everyone in a secluded and private setting.
Kanimbia Homestead is only a short drive from the major wedding venues of the hinterland and would make the perfect location for wedding guests.
Interstate travelers can fly into Sunshine Coast Airport at Marcoola which is about 30 mins away.
Airbnb Photographer Obi Obi, Maleny and Hinterland
If you are looking for some quality Airbnb photography or real estate photography in Maleny, Montville or the hinterland please contact John via the form below or call 0419716107
While parties are not permitted small groups looking for a spiritual retreat, yoga stay, birdwatching, and reading groups will love Kanimbia Homestead