House Sold in 10 Days Online Via Private Sale in Maryborough, No Agent and No Gouging Agent Commission Involved. Maximum Price Achieved With Private Property Sale.
By John Wilson - Maryborough Real Estate Photographer
Any misconceptions or reservations you have about selling your Maryborough House or Hervey Bay property online should well be allayed with yet another successful private house sale we helped with.
The owners, Bruce and Kathleen, of the lovely rural acreage at Oakhurst on the outskirts of Maryborough, came to us for some professional real estate photography of their home which they were about to put to market. Initial talks with a real estate agent from Hervey Bay left Bruce and Kathleen feeling deflated as the agent told them about the incredible charges involved with selling through an agency. The agent told the couple it was going to cost them more than $13000 in agent commission, plus marketing, plus open house fees, plus signage fee and on it went. In reality, the agent would probably spend a couple of hours at the very most in listing the property etc to take the massive commission from the sale.
When we heard about this we offered our FREE ADVICE on how to list and sell your home via private sale saving them the best part of 20k. This FREE ADVICE is our rewards program to our clients for booking our services. Agents will offer all sorts of sweeteners and "rewards" in order to gouge incredible amounts of money from your house sale. It doesn't need to happen and it is incredibly easy to sell your home yourself online. We Will Help You!!
Bruce and Kathleen listed their house as we suggested and it was sold in 10 days, no agents or gouging commissions and costs. They were so happy with the almost 20k they save they sent us a lovely email describing their sale success from our advice and photography work. Read the email message below:
"Hi John

Just a brief email to let you know that there is a contract on our house that was only listed on the internet for 10 days, this was done without the use of a real estate agent and was done through No Agent Property one of company's you told us about that supply all the relevant material re advertising on all the major real estate internet sites, for sale signage with contact numbers, and excellent back up advice via there website and at a cost of $650, compare this with the agents commission of $13,380 in our case, a saving of $12730 and this doesn't include the additional marketing costs the agent would have charged us to list the property online, a sign etc.

I would encourage anyone selling there home to take a serious look at this option and speak with John.

Thanks again for your great photo shoot and your advice re the sale of our home.

Regards

Bruce & Kathleen Oakley"
Remember that Hervey Bay and Maryborough have one of the highest real estate commission rates in Australia. FACT: You don't need an agent to sell your house
If you would like to see some more of our clients that have used our advice and sold their property privately follow the links below:
Private House Sale Success at Gungaloon near Maryborough Sold in 4 Weeks
Private House Sale Success at Dudowran Beach Hervey Bay Sold in 2 Weeks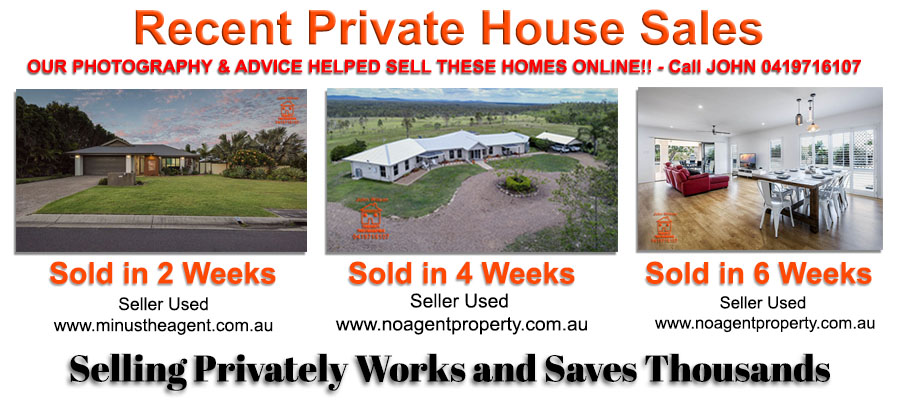 Profesional Photography and Sales Advice Services
Please use the form below to get in touch about your Maryborough real estate photography needs or for more information visit our Maryborough real estate photographer page HERE.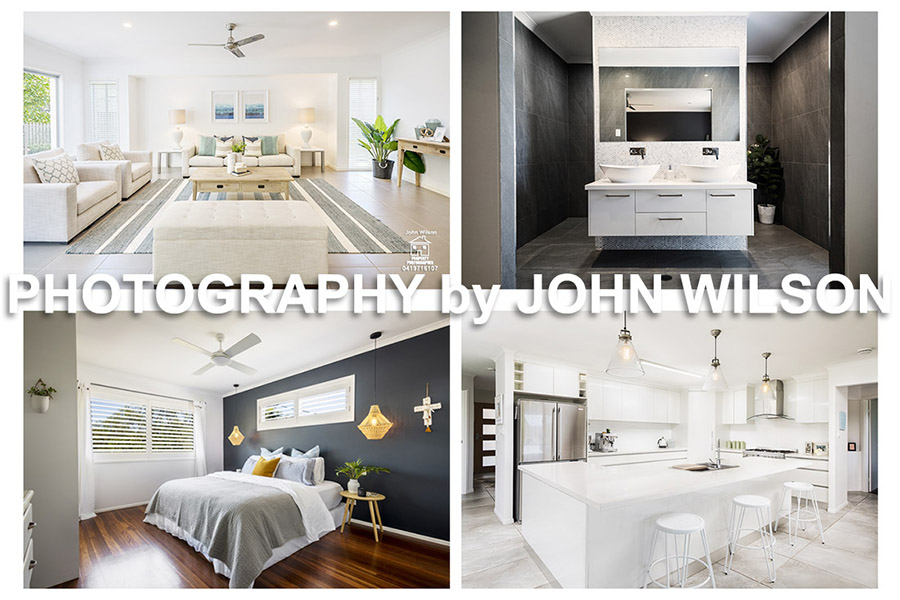 For some great property photography and our selling advice please contact JOHN