Sell My House Privately Advice | No Agent Property Sales Photographer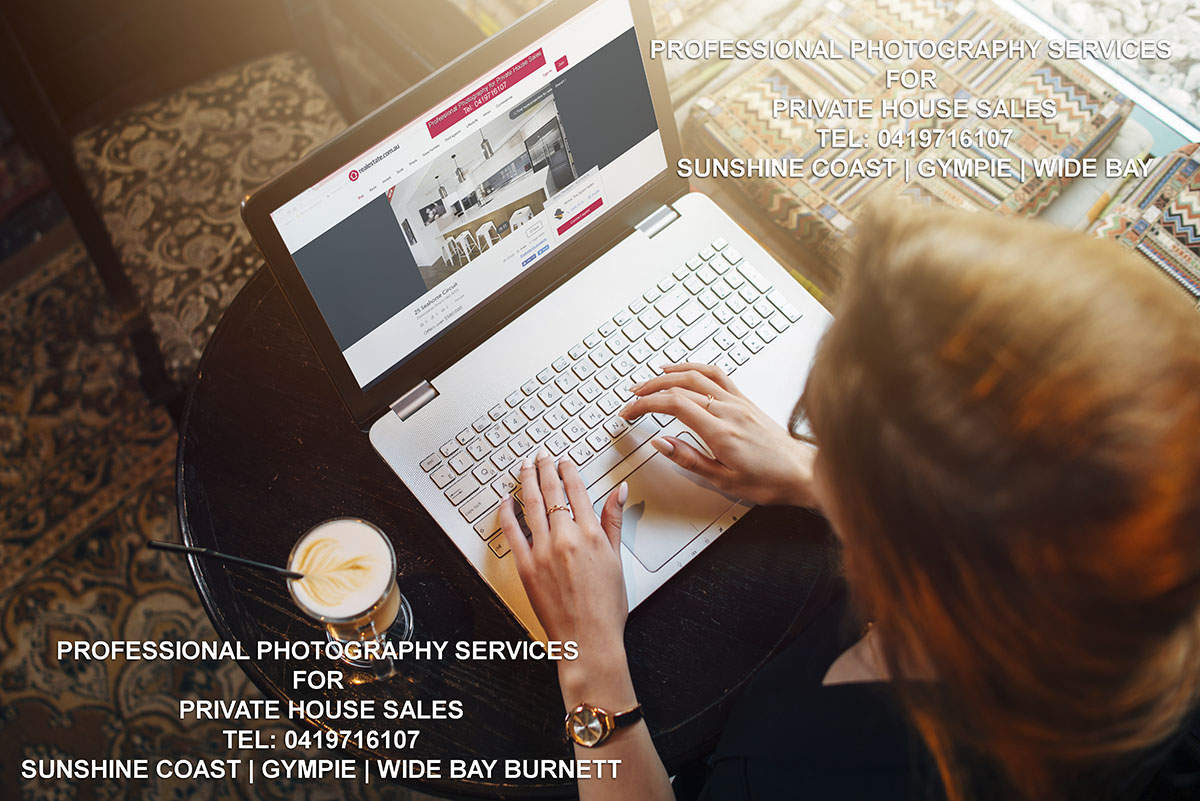 Selling a House Privately in Qld advice plus Real Estate Photographer and House Photography services Sunshine Coast, Gympie, Hervey Bay
Sellers will always get more for their house selling privately than through an agent according to statistics
Record numbers of home sellers are choosing to sell houses privately as the internet is becoming the best and first place to find and buy property. It is understandable that sellers, particularly in Qld, are looking to sell their properties privately. If you are genuinely interested in saving 10k-20k and often more with your house sale you should be selling your home privately. All an agent is doing for you is listing your home, putting up a sign and perhaps showing people through your home all of which the majority of house sellers can arrange themselves. There are no great learned skills involved to become a real estate agent and in fact, anyone can become a real estate agent for $500 and answering a few questions (and for as little as $2000 you can call yourself an agency). The rates of real estate agents commissions in Qld are among the highest in the country with areas such as Hervey Bay among the highest in the country. Sellers can be looking at costs ranging from 8k to 20+K in commissions plus GST and on top of this an additional 2k - 5k or more in marketing costs. That's a huge chunk of money to get a property sold. Selling your house privately will cost a fraction of this but will require the confidence and research to complete a successful sale. It's not difficult but simply requires persistence and attention with huge savings as a benefit.
House sellers are basically giving tens of thousands of dollars to a complete stranger (agent) just to list their house for sale, put up a for sale sign and make a few phone calls each week. Is this worth 10-20k or more? House sellers can do all this themselves at an absolute fraction of the cost of using an agent and the information and links below will help getting started with private house sales. With the money, you save by not using a real estate agent you can either use this as some discounting for your sale, take the family on a holiday, pay some bills or do some extra work on your new home!!
HERE ARE THE 5 EASY STEPS TO SELL YOUR HOME PRIVATELY WITHOUT AN AGENT
Assess your house for anything that needs repairing or removing prior to sale and get this done
Decide on a price - Do a little research online at www.realestate.com.au or www.domain.com.au for houses in your area and similar listings generally - If you are really keen you can also buy detailed area and property reports from RP Data just like agents do.
Get some good photos - You can do these yourself but remember THE MOST important part of your listing and the first thing that catches the eye of a potential client is your house photos. Get professional photos taken as its not a big expense in the scheme of things and you'll have peace of mind that your listing will look great. Poor photos will result in low interest in your house listing. The statistics prove this time and time again.
Talk to your solicitor about a Contact of Sale - there will be a standard fee for these - usually around $900 or so.
Decide who to list your property with. There are quite a few websites to help private sellers get their listings up on the main real estate websites and range from around $695 - $1000 as a once off cost. Some of the better ones are listed on this page and which our clients have used successfully. List your property and you are on your way to getting sold without handing over a hefty commission to an agent for doing just what you have done above!!
Real estate market research is easy
When a seller decides to sell house privately it is essential they do some market research to help determine the best price for their property. This is incredibly easy to do and all you need is your computer, access to the internet and you are on your way to finding out what properties are available in your area and what prices are being asked. An agent is going to be charging you a hefty commission to do exactly this. By selling privately the pricing of your property is in your hands and you can change this as needed, easily.
Putting up a For Sale sign - difficult?
Is putting up a for sale sign worth paying an agent 10-20k? We don't think so and there are several options private house sellers can use to put up a For sale sign. The websites listed below all offer a for sale sign service which can be included with your private house listing package. The cost is minimal compared to what an agent is going to be taking from your house sale. We know of some private house sellers that have made their own sign or had them printed and some have made use of their friend's signs that have previously sold their homes privately. Putting up a for sale is no big deal and can be easily sorted out.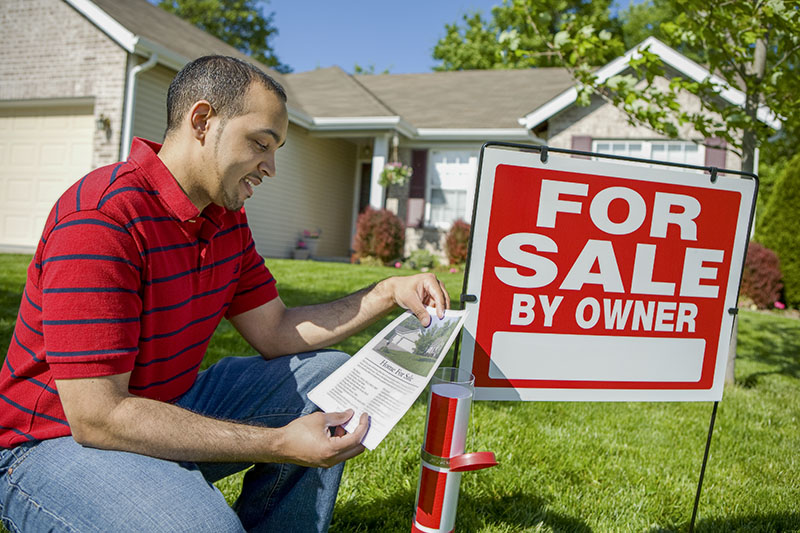 Finding out how your house listing is going
You don't need an agent to tell you how many people are looking at your listing. Once you have your house listed for sale on the most important websites of realestate.com.au and Domain.com.au (which you can do yourself via the links below) it is an easy process to see how many people have visited your listing. Rather than paying an agent an incredible amount of money for doing just this and sending you a weekly report and a few phone calls, you can check your listing yourself, daily if you feel the need and it's not costing you any more than the basic package you pay to list your house privately via the links below.
Contract of Sale
The websites listed below have information about how to prepare a contract of sale which is required by law when a house is sold. You solicitor will help you with this and you certainly do not need an agent for this. The legalities are nothing to be scared of and they are there for both buyer and seller to enable a smooth and successful transaction. Solicitors will have a standard fee to produce the contract for you and you certainly don't need to have a middleman agent involved with this. We have seen solicitor conveyancing fees of around $1000 and even this can be done by the seller using this website : QUICK LAW CONVEYANCING but we would suggest using a solicitor if it is your first time selling your house privately. Its a small price to pay to ensure a smooth sale.
Your private house sale listing must have good photography
Your house photos will be the first point of call for potential buyers and therefore a small investment in professional photography will help capture interest and give price credibility to a house listing. Statistics have proven that professional property photography helps sell houses and we offer some of our own services below that can help you with this. Professional house photography is a very small cost to present your house at its best and is an essential part of successfully selling your house privately.
Every house we have photographed for private house sale has been sold saving the sellers thousands of dollars in agent commissions and marketing costs!!
Property Inspection Service for Private Home Sales
Our business is currently developing a service for private property sellers to show potential buyers through their properties. This property inspection service is incredibly cheap compared to signing up with an agent that will take thousands off your sale price for their commission for simply listing your property on the main property websites (which you can do yourself, read below) and showing a few people through your property (which we can do for you). We can show potential buyers through your home from $55 (conditions apply) per visit, per couple or individual. Contact John if you would like to discuss this service: 0419716107.
While all the real estate agent groups will talk down the For Sale By Owner (FSBO) process and websites there have been statistics to show that FSBO has actually resulted in higher sale prices. It has been a long-held belief that a real estate agents commissions are justified by their ability to achieve a higher sale price however in one study from the USA this was found to not be the case and found the following, "Our key finding is that Realtors do not offset the cost of their commission; they do not get you a higher price,". The same study also found that FSBO "sellers with a little patience sold their homes for higher prices than those who sold via a Realtor". Selling privately won't be for everyone for a variety of reasons and the FSBO websites will probably coexist with traditional agents sites into the future rather than a disruptive industry force.
The Advertising Myth
Some sellers reluctant to sell their house privately tell me they are confused or find the marketing and advertising process to sell their property a little daunting and agents rarely give a complete breakdown of costs so the seller really doesn't know if they are being ripped off or the costs are genuine. (We believe that the marketing of your property, if you decide to use an agent, should be the agents cost and not the sellers. After all the agent will be taking a large commission from a sale and the marketing should be their work and expense in our opinion) Agents will inevitably tell a seller they have to front up with anywhere from 2k to 5k or more to market their property. This cost is supposedly used in part for newspaper and print advertising and I can tell you unreservedly, having worked in the newspaper business for more than 30 years, that this is an absolute waste of money. Don't even think about it. Think about newspaper advertising pitches for your property by an agent like those dodgy add-ons car dealers try to lumber buyers with that are not necessary. Newspaper readership and circulation is critically low and property advertising in them is ineffective and too expensive. The facts and statistics prove absolutely that potential buyers are finding properties online on the major property websites we list below. You can market your property for private sale yourself via the websites we list below, it is simple and will save you a great deal of money that would be paid out in agent commissions and misguided marketing.
Listing a property for private sale is easy via a number of real estate websites specifically designed to help with private house sales (See the list below). Sellers can save thousands of dollars by selling their house privately and investing in quality real estate photography. You must have good house photography if you are going to maximize interest and sale price when you sell your house privately in Queensland or elsewhere. This is not just hearsay but proven in industry statistics. Hiring a professional real estate photographer such as John Wilson Media Photography should be first on the list of things to do for House seller by owner listings and then speak to a solicitor about having a contract of sale drawn up before finally listing your house for sale privately on the main real estate sales sites. It is practically impossible to sell a house privately on the Sunshine Coast or throughout Qld without property photography. Words alone won't attract a potential buyer but quality professional photography has been shown statistically to ensure higher sale prices for house sales. We offer professional House photography for sell my house privately Sunshine Coast, Gympie, Hervey Bay or Maryborough listings. If you are thinking of how to sell your home privately in Qld, we can help with one of the most important marketing aspects, professional photography. Our professional real estate photography services are what you need to create the best property listing and attract the most number of potential buyers on realestate.com.au, domain.com.au, etc. Selling your home with professional photography can help with a quick house sale and will definitely attract more potential buyers which industry statistics support.
Investing a few hundred dollars in your house photography for marketing is a small price to pay for a sale worth hundreds of thousands of dollars. Other products worth similar amounts such as luxury cars and boats have many thousands of dollars spent on their photography for marketing so real estate photography is very cost effective by comparison.
For Sale by Owner Websites - Sell Your House Privately - It's Easy and You Can Do It!
Thousands upon thousands of dollars can be saved by selling homes privately as there are no agents commissions involved. Once upon a time buyers would travel to a real estate agents office and speak directly to an agent. This is very quickly vanishing as home buyers choose to do house sales research online and the agent may only be contacted at the end of their property research. What this is saying is that a seller can list a property privately for the same result they would get from an agent and save an incredible amount of money in the process. It's easy and you can do it!!
For sale by owner websites that can help sell homes privately include :
These private house sales websites offer packages that include listings on the main real estate websites mentioned above and no agent fees are associated, just the listing price they charge and any additions such as for sale signs etc.
We are more than happy to help sellers through their private house sales process. Please contact John with your questions on 0419716107.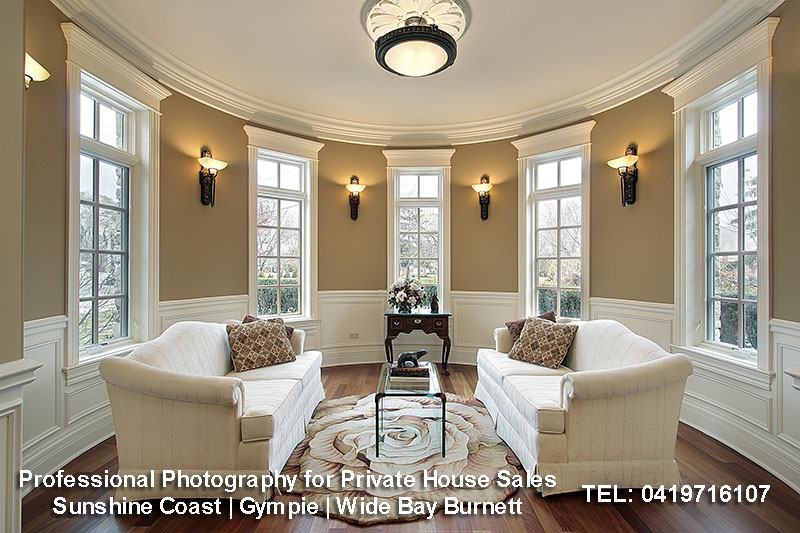 We offer our house photography services independent of real estate agents Sunshine Coast, Gympie or Hervey Bay and therefore you have independent usage rights for the photos and other services we provide to you to use on all the major property listing websites. We cater for all property types. Quality property photography will maximise your advertising exposure when listing your house and statistics have shown that professional real estate photography also helps to achieve higher sale prices. as realestate.com.au, domain.com.au and Allhomes.com.au to name a few. We are fully skilled real estate photographers with the services you need to effectively market your private house sale by owner.
No-one knows the private home seller industry better than John Wilson Media Photography and Video. Our quality real estate photography is grounded on our customer's success. With our property photography, your house listing will help obtain maximum visibility and exposure to as many buyers possible. Chief photographer John Wilson has been a professional photographer for more than 25 years and photographed properties around the world. Our reputation, longevity, and professionalism ensure the best quality photography for your private house sale.
More and more private home sellers are choosing our Sunshine Coast real estate photographer, Gympie Real Estate Photographer or Hervey Bay Fraser Coast real estate photography services. Even those using agents have come to us after being disappointed with the poor quality photography some agents are content to list with.
Private House Sale Photography Services:
We always aim for the fastest delivery times possible. In many cases, we will have at least the interior and exterior photography delivered the next day.
Quality Interior and Exterior Photography
Property Floor Plan Service
Arial drone photography
Dusk and Twilight photography
Walkthrough video service
The property floor plans we produce will attract potential buyers to your listing. Industry statistics show that 97% of people will investigate a listing further that displays a floor plan.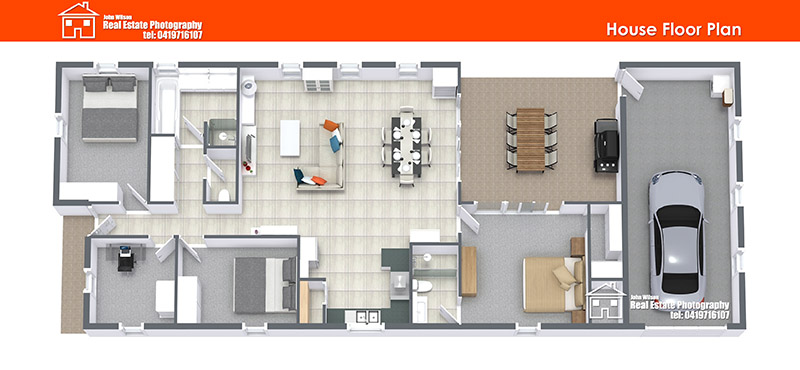 Aerial drone photography is also effective in many circumstances. Even a relatively low aerial view can add dramatic impact to a property view. Speak to John about the suitability of aerial drone photography for your house photography package.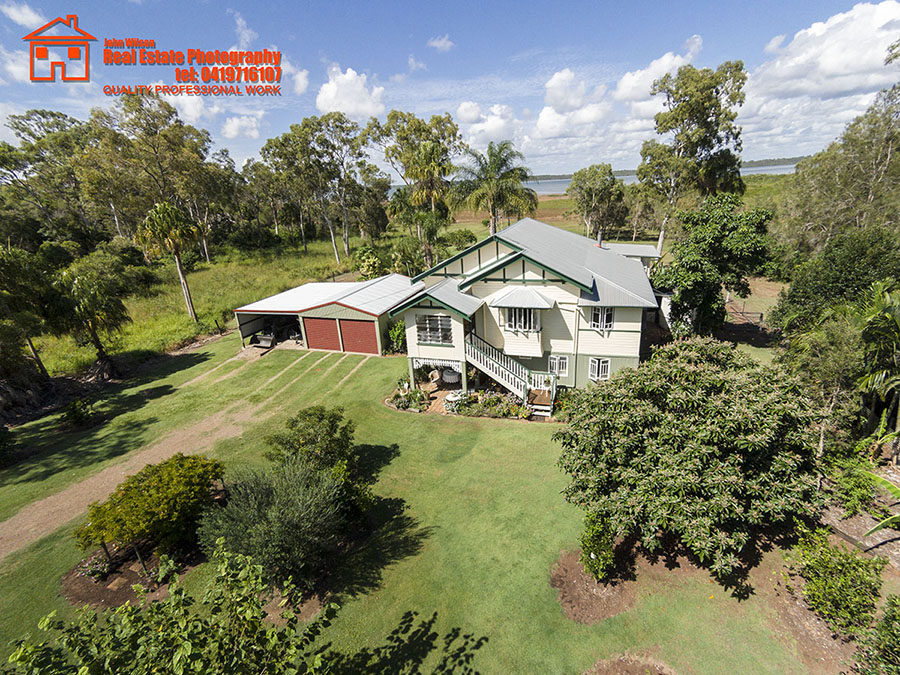 Dusk and Twilight photography is all about adding a prestige look to a property listing. We use specialized photography techniques and editing to produce a stylish looking photo presenting the house in gorgeous light and warming glows.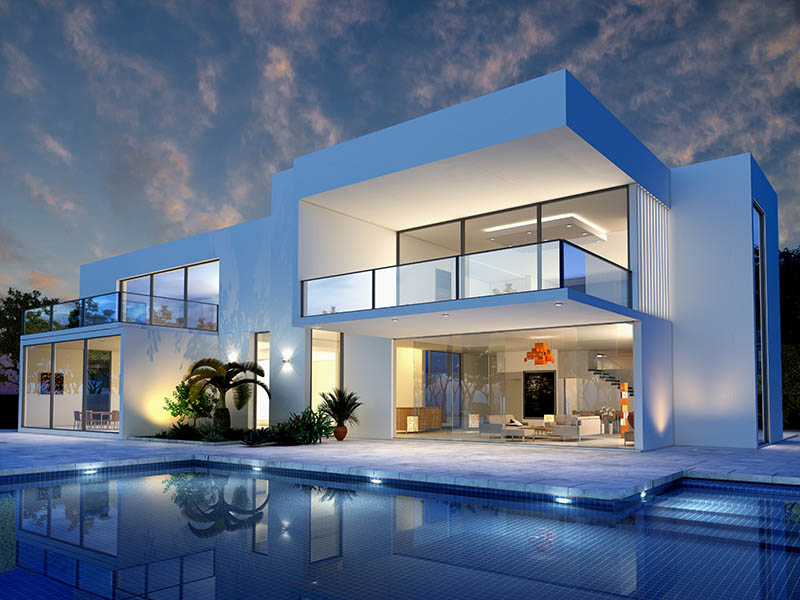 Walkthrough video is an additional way to capture potential buyer's attention. We produce an edited video which shows the house from room to room and has some background music and titles for effective house presentation.
Private House Sale Photography Prices
Prices for your house photography will vary according to the size of your house and the services you require. Bundling services together give clients a discounted price. Please use the form below to contact John to discuss your house photography needs.
House Photography Services Sunshine Coast | Gympie | Wide Bay | Burnett
Tags: Private House Sales, Private House Sales Hervey Bay, Private House Sale Sunshine Coast, For Sale By Owner Hervey Bay, For Sale By Owner Sunshine Coast, Private House Sale advice, Private House Sale Advice Hervey Bay, Private House Sale Advice Sunshine Coast