Rabaul Print version 3
Rabaul Wall Print Version 3
This is a spectacular image of the volcano at Rabaul in the country of Papua New Guinea. The township of Rabaul is situated on the island of New Britain and located on the southern side of the volcano. There are several print options available below and you can order securely via the PayPal link below and no credit card details are seen or kept on our website.
Poster Version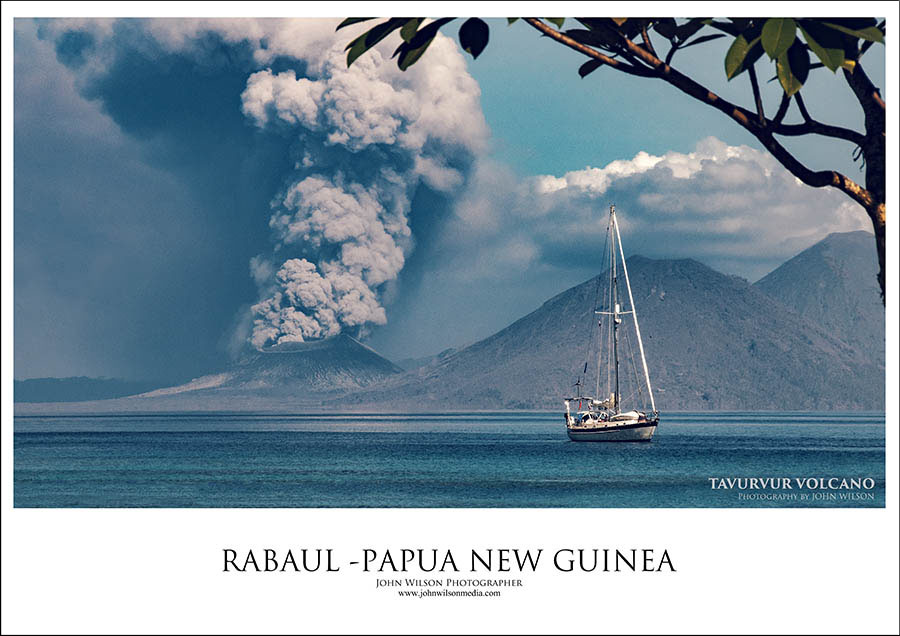 Print Version - No watermarks are present on ordered wall prints
Larger Prints and custom orders are available. Please contact John for your requirements:

This email address is being protected from spambots. You need JavaScript enabled to view it.
Select and purchase your print size below. Options for more than one print will be available at checkout. Postage is the same for all print sizes listed below at $13.50 AUD worldwide and is automatically added at checkout.